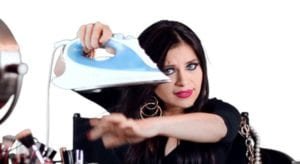 Para las personas que tienen amigos y amigas sinaloenses  y que nunca han podido entender que es una buchona, aquí se los explico. Y NO, una buchona no es una persona con el buche grande!
En Sinaloa principalmente se les dice buchones a los narcos que provienen de los ranchos, los cuales tienen mucho dinero, pero no todos tienen clase para vestir. En su intento por vestirse bien aveces caen en la exageración de usar ropa muy llamativa, con las marcas en letras grandes para que todos se den cuenta que "andan bien vestidos". Se dice que en el pasado, estos narcos por beber agua del rió de la sierra donde generalmente crecían  la mariguana y la amapola les daba un síntoma donde su cuello se agrandaba y de ahí la palabra buchon. Buchona es la palabra que se usaba  para identificar a las esposas de los buchones.
En la actualidad la palabra Buchon o buchona se refiere mas al estilo de vida y de vestir de una persona la cual se caracteriza por la exageracion y por tratar de aparentar mas de lo que es para poder llamar la atención.
Una BUCHONA generalmente es la novia, esposa o aspirante a novia/amante de un BUCHON u hombre adinerado en su intento de mejorar su situación económica. Las buchonas se caracterizan por andar siempre muy bien arregladas y maquilladas y en muchas ocasiones caen en la exageración. Generalmente tienen muy buen cuerpo, pero la mayoría hace uso de la cirugia estética para lograrlo. Su buen cuerpo también es muy exagerado: Busto extremadamente grande, cintura extremadamente pequeña y nalgas muy protuberantes. Tratan de usar toda su ropa, bolsas y zapatos de marca pero las marcas tienen que ser grandes para que se note. Muchas de ellas que todavía no han logrado conquistar a un hombre adinerado, hacen uso de las marcas imitación para aparentar, todo esto con el objetivo de casarse con alguien de dinero y no tener que trabajar nunca mas en su vida. Ellas siempre buscan tener lo mejor de lo mejor materialmente. Y muchas de ellas se casan por interés y no por amor. Siendo muchas de las buchonas mucho mas jóvenes que sus parejas sentimentales.
Actualmente también se usa el termino Buchona para referirse a una mujer que exagera en su manera de arreglarse, operarse, de presumir sus bienes personales o de falta de clase.
Maquillista, Escritora, Influencer, Vlogger, Activista basada en Los Angeles, California. Columna de artículos de belleza para los periódicos La Opinión de Los Angeles y el Diario de New York. Editor-in-chief of Osyley.com, Founder of Makeup Foundation and President of Latino MUA.